A brief guide to the variety of maps covering Fforest Fawr Geopark.
'A picture paints a thousand words' – the same can be said for maps which are in effect a picture of the landscape. There are a range of maps available covering Fforest Fawr Geopark.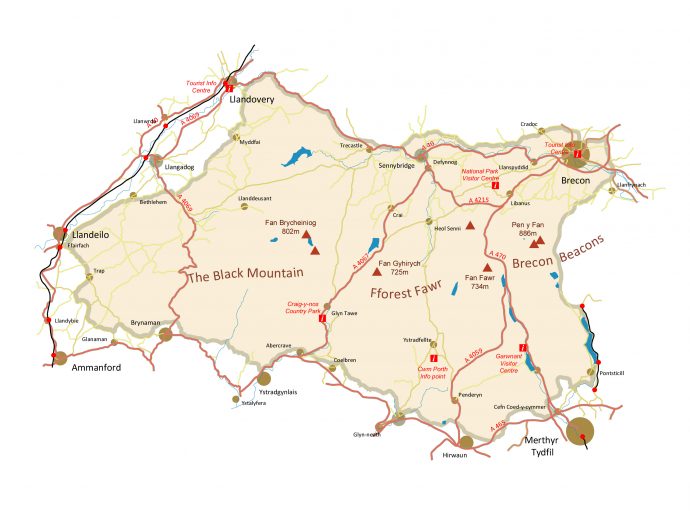 General maps
Most people will be familiar with Ordnance Survey maps – the key to exploring the countryside on foot or otherwise. Other mapmakers offer similar 'topographic' maps too, and at a variety of scales. Find out what's on offer.
Historic maps
Looking at an old map can reveal what changes have taken place in an area over 50 or 100 years or more – utterly fascinating to see railways come and go, quarries and reservoirs appear and towns and villages expand. Buy one second-hand, inspect a library copy or buy a modern copy of an old map. See what's available.
Geological maps
What's that rock? Why do those valleys line up? Questions like these can often be answered with a map showing the underlying geology. The British Geological Survey have been publishing maps for over 150 years – take a look at what they've got for this area.