A cracked and crumpled layer-cake of rocks, over 470 million years in the making. A landscape sculpted by ice then transformed by man – a witness to the birth of the Industrial Revolution. Just a few of our stories . . . . .
COVID-19
Welsh Covid rules apply in the Geopark
Latest update 27 January 2021 includes closure of Pen y Fan
Welsh Government advice on coronavirus (link)
---
Fforest Fawr UNESCO Global Geopark is set within the Brecon Beacons National Park in south Wales. It comprises the western half of the National Park, stretching from Llandovery in the north to the edge of Merthyr Tydfil in the south, from Llandeilo in the west to Brecon in the east.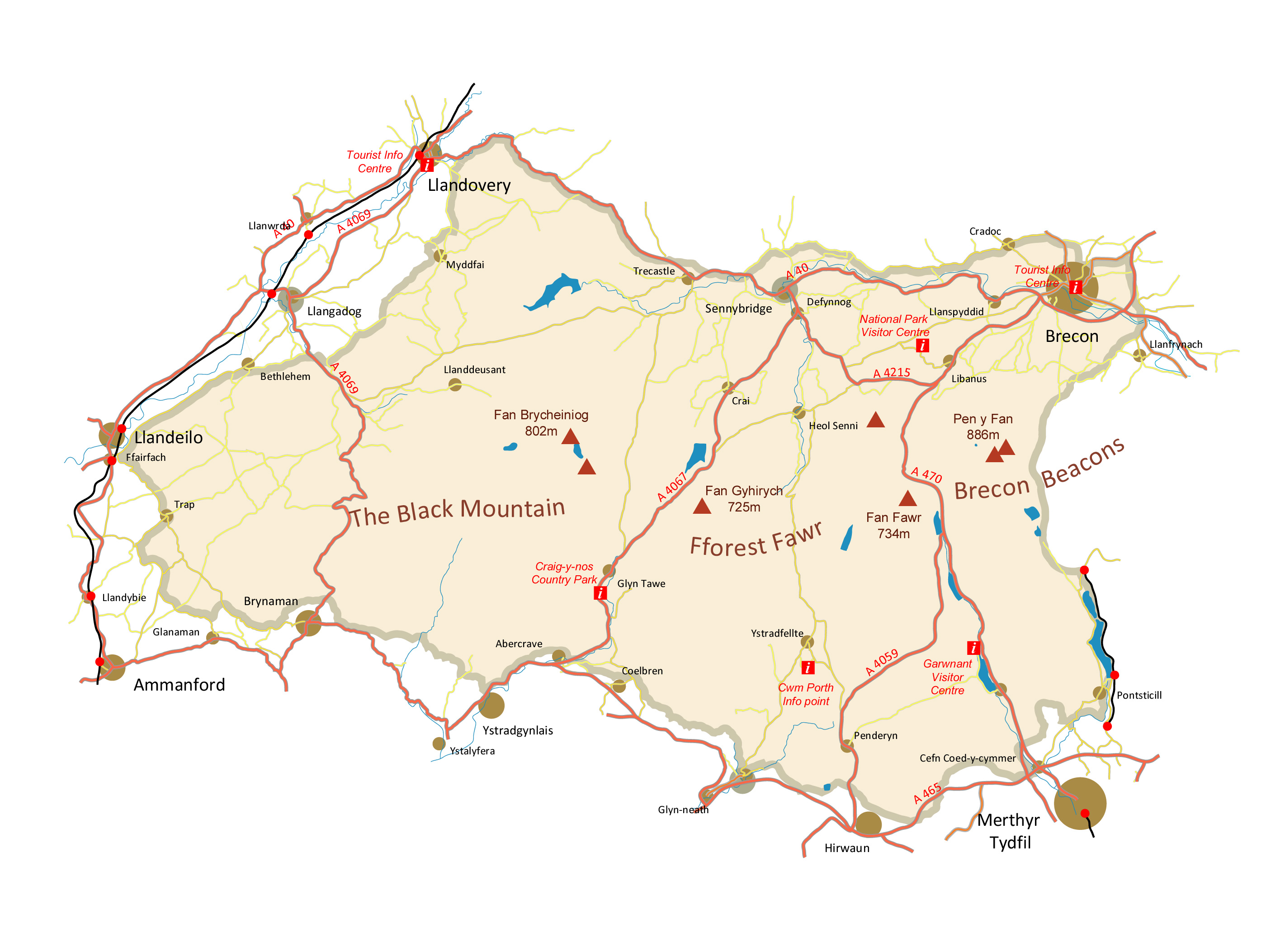 Fforest Fawr (the name translates as 'Great Forest' in English) is a swathe of upland country which was included within the National Park when it was designated in 1957. These uplands lie at the heart of Fforest Fawr Geopark, itself established in 2005, although it extends beyond them to include much surrounding countryside. In fact the Geopark's 300 square miles / 763 km2 include mountain and moorland, woods and meadows, towns and villages, lakes and rivers and a great deal more besides.
A part of the European Geoparks Network for 15 years, Fforest Fawr Geopark is now also one of the 161 members of the UNESCO Global Geoparks Network, formally established on 17 November 2015.
Once you know a bit more you'll be ready to visit us. Now, getting here is easy!
Visitors should be aware that the Waterfalls Centre at Pontneddfechan is now CLOSED. Information on Waterfall Country can be found at the nearby Cwm Porth and on the wider Geopark at the National Park Visitor Centre ('the Mountain Centre') at Libanus near Brecon. We are working during 2021 towards establishing a new 'Geopark Discovery Point' at Craig-y-nos Country Park in the upper Swansea Valley.
Photography © BBNPA/British Geological Survey/Nigel Forster/Philip Veale/Alan Bowring
This page was updated on 27 January 2021